Image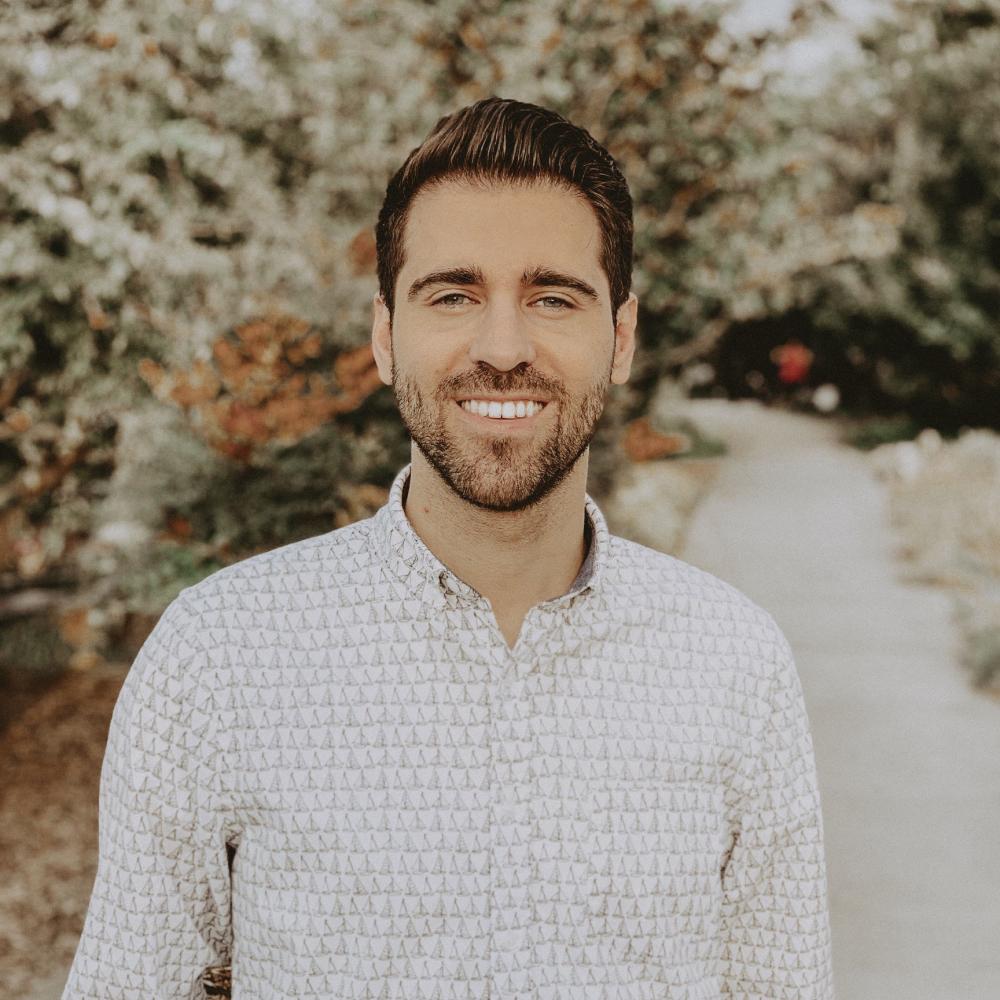 An independent spirit
Growing up in southeastern Washington state, Kramer was part of an active family. He played many sports, although he loved running most. His journey to an LGMD diagnosis began during his junior year of high school when, as captain of the cross-country team, he began to wonder why his natural athletic ability was starting to change.
---
"All my teammates' times were improving, and even though I was doing the exact same workouts, mine weren't. I chalked it up to a mental block. But then senior year, I actually started getting slower—instead of a five-minute mile, I started running a 5:30 or 5:40 mile. I'm a competitive person, and I was feeling frustrated that I couldn't compete.
My coach thought I might have anemia, so I got a blood test. The test result didn't show an iron deficiency, but it did show elevated liver enzymes. Doctors thought I might have some sort of liver ailment, which meant more tests.
Later that year, my gastroenterologist realized she had never considered any neuromuscular ailments. She had me get a test for CK [creatine kinase], and when the results came back, my levels were through the roof. I was referred to a neurologist, who preliminarily diagnosed me with Miyoshi myopathy, a form of limb-girdle. That led me to the Jain Foundation, where I was able to get a genetic test to confirm my diagnosis: LGMD2B, or dysferlinopathy, which includes Miyoshi myopathy.
The idea that I had something so rare had never crossed my mind. I'd thought I had anemia, and could take iron supplements and eat spinach and get better. Plus I was still running, so the diagnosis didn't seem real. How could I have this disease and still be athletic?
But after my freshman year of college, I went on a church mission for two years, and that's when I noticed a slow, steady decline. When I got back, I couldn't really run or jump. I could still walk without getting tired, but my athletic ability had diminished.
I stayed active, though. After college, I moved to Connecticut for a year as part of a post-graduation rotation for accounting students. I lived in a four-story townhouse, and my room was on the third floor. Because the stairs were difficult, I slid up and down them on my rear end every day. My roommates were great—they helped me carry groceries up the stairs and became some of my best friends.
I moved to Chicago in 2017, and since then things have been going fairly well. I can still walk short distances, though it's difficult to get up from low chairs or couches. I have a normal shower, but I have a riser on my toilet. My apartment [complex] has an indoor pool, and being in the water is very therapeutic. l swim, do stretches, or walk. I use the pool lift to get in and out since using the ladder would be difficult. I have a customized Segway I use for exploring the city, as well as for running errands and grocery shopping.
I'm stubborn, so I've held off on some things that might make my life more convenient. Because I'm partially mobile, I've chosen not to pursue the wheelchair route yet. I struggle with certain tasks, but to some extent I think that the struggle is okay—I want to live as normally as I can for as long as I can. Doing so has made me feel more independent.
If I could go back 10 years, though, I'd have been more consistent with my swimming and stretching earlier. I'd have taken a more proactive approach with my neurologist. In college, I had orthotic braces for my shoes, but they were painful and I didn't wear them often. I have a more comfortable pair now that I wear every day. I wish I could say to my younger self: you are going to be different. Embrace it and make it cool.
Thinking this way has helped me connect with the community. I went to an LGMD conference so I could hear other people's perspectives. I read posts on a Facebook group, Discovering Dysferlinopathy. And my family and friends and my church community have all been incredibly supportive.
As challenging as it is to have this, I'm grateful I have LGMD2B now rather than a hundred years ago. LGMD is frustrating, but I feel like we're on the cusp of some breakthroughs. I think there's a lot to be hopeful for."
---
Kramer is a senior finance manager at a large software company. He enjoys cooking, reading, playing the piano, and exploring Chicago's newest restaurants.