Image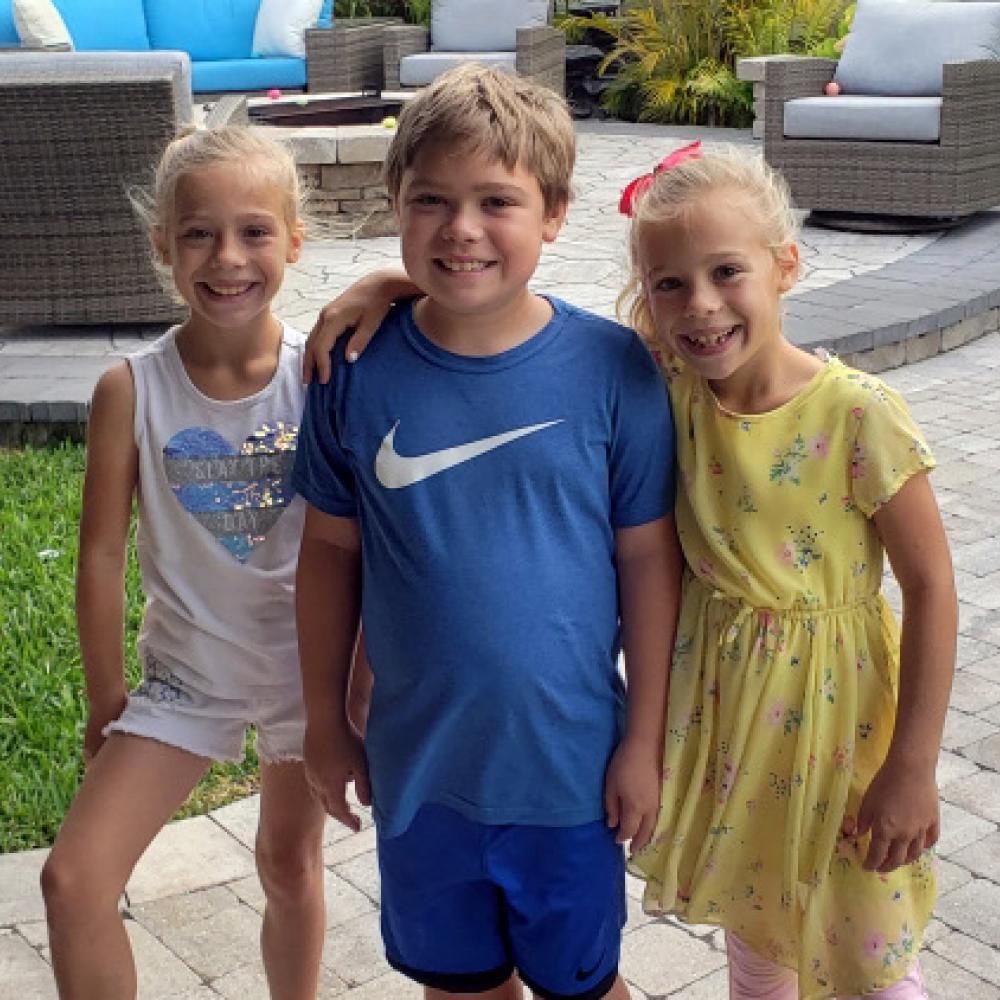 One family's diagnostic journey to LGMD
While experiences and symptoms vary greatly, the difficulties of getting to a correct LGMD diagnosis are all too common. Ben and Nikki share their son's story—including the diagnostic tests that finally confirmed Kaleb's LGMD2C diagnosis.*
*Story has been lightly edited for clarity.
---
Ben
"Kaleb used to play baseball. One year he was running the bases like all the other kids and the next year, it took him an extremely long time to get from home to first base. He was still swinging the bat like the other kids, throwing the ball as good or better than most, but it was the running—anything that involved his legs. Instead of walking up steps, it was kind of a walk crawl. So, we reached out to his pediatrician. She agreed that something seemed off and ran some blood work. When the tests came back, I remember the doctor saying all of the signs, the blood work, everything pointed to Duchenne muscular dystrophy.
I'll never forget that moment until the day I die. We broke down crying, of course. We had gone seven and a half years of Kaleb's life with a very healthy, very happy family and then, all of a sudden, this. That day changed the rest of our lives; it stopped our world and turned it completely upside down.
Nikki
The first step was to confirm what kind of muscular dystrophy Kaleb had. Doctors swabbed his cheek and sent the sample out for genetic testing. It came back inconclusive but ruled out Duchenne. Then, they took another swab and when those results came back, they said it was leaning more towards limb–girdle muscular dystrophy, but the results still weren't definitive. They told us that one of the criteria to be considered for a clinical trial would be to identify Kaleb's LGMD subtype, so that's when we decided to have the muscle biopsy. The results came back LGMD2C. It felt good, in a way, to get the LGMD2C diagnosis because now we knew what Kaleb had.
Ben
In some ways, I think we're fortunate; it only took us eight months to get an accurate diagnosis. There are families that can go on for years without getting an answer. That would be so frustrating. I feel for those families.
When it comes to what Kaleb knows, we've taken a slightly different approach—whether right, wrong or indifferent. We have decided not to tell him exactly what he has. He's almost 11 and at the age where he's smart enough to go onto his iPad, do some research, and find things about LGMD that may not be true or find things that are true, but may not pertain to him. We just want him to be a kid and do whatever he can do right now.
Kaleb knows he's got something wrong with his legs. We discuss it whenever he wants to, whenever he's got questions or concerns. Sometimes his sisters—identical twins, who will be 9 in November—they bring it up. They know that he walks differently, runs or jogs differently, struggles going up stairs, and getting in and out of the car. But none of them are aware that Kaleb currently has a diagnosis of limb-girdle muscular dystrophy.
Two and a half years ago, when we found out about Kaleb's LGMD diagnosis, we decided we were no longer going to live in regret. We're no longer going to look to the future. We're now going to focus on living each day to the fullest and doing the most we can with what that day provides."
---
Kaleb, 10, may not be running the bases anymore but he enjoys going to the Children's Hospital, where one of his doctors always makes time for a game of HORSE on the basketball court. He lives with his mom, dad and two sisters in Florida, where they just moved into their brand new home!