Image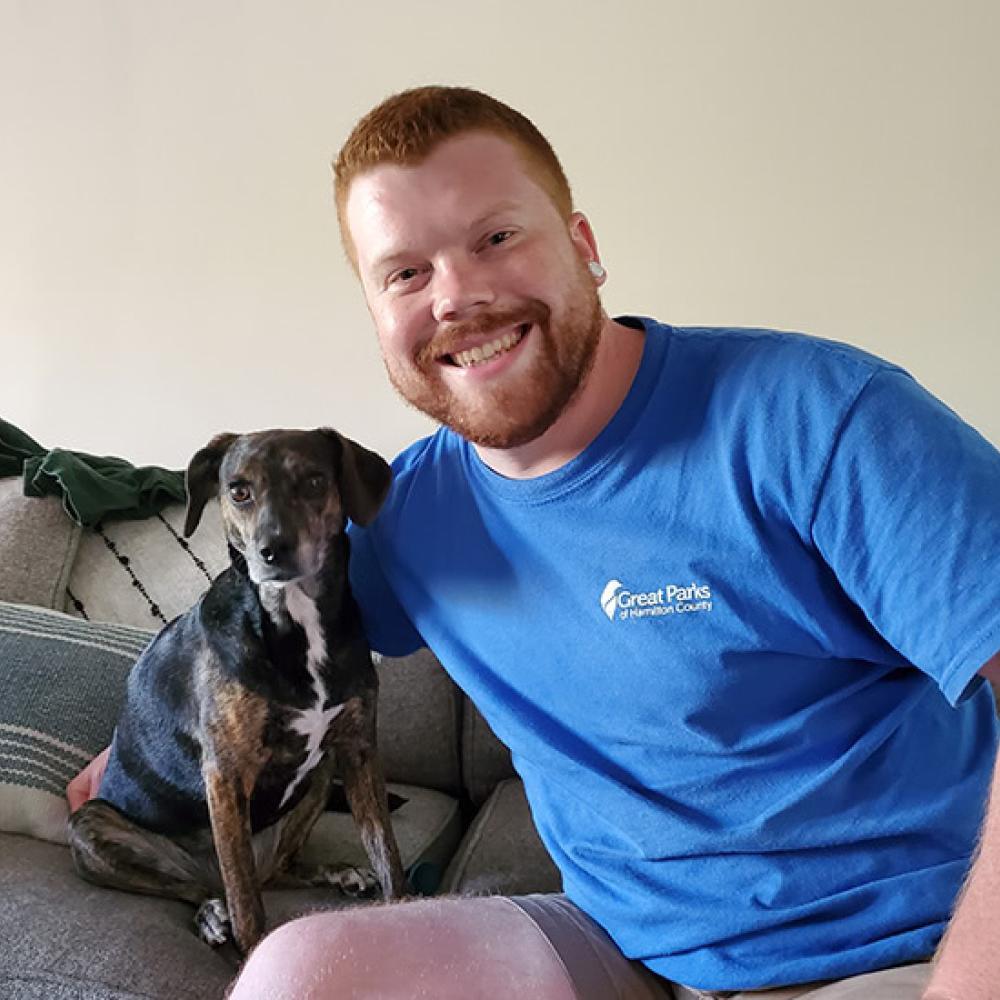 An LGMD diagnosis brings relief—and new determination
It can take years of living with symptoms before you learn that limb-girdle muscular dystrophy (LGMD) is the cause. Once diagnosed, how do you live life to the fullest, while also being safe and kind to your body? John, 29, shares his story of challenge and acceptance.
---
"My parents noticed I was walking abnormally when I was five. Doctors believed it was an orthopedic issue. In sixth grade, I couldn't keep up with the other kids on my wrestling team and experienced intense muscle pain. I saw a geneticist, who diagnosed me with Becker muscular dystrophy—but he didn't give me a genetic test. Testing was early in its evolution at that point, and there was likely no test available that could have correctly genetically diagnosed me. A year later, a different doctor said it was an unknown form of mitochondrial myopathy.
As walking became more difficult, I had to reinvent myself. Find new interests. Instead of woodworking and riding bikes, I sought out new things I could enjoy and excel at, like studying chemistry and playing video games.
Even though I did what was necessary to accommodate my health issues, it was hard not knowing what was wrong with me. So when I was 22, I asked my neurologist for a genetic test. It identified some genetic mutations on the titin gene that were considered 'variants of uncertain (or unknown) significance.' But at the time there wasn't enough information for my doctors to confirm whether they were responsible for my condition.
I got tested again a few years later. A geneticist in Seattle had my original results reprocessed, along with an analysis of my father's and brother's DNA. They found that I had inherited the disease recessively: that my mutations were pathogenic. It resulted in my diagnosis for LGMD2J. Finally I had an answer—something to tell people and make it real to the rest of the world.  

I also had a way to come to terms with what was happening. To avoid fearing the disease, I began to learn more about it. Knowing what's going on in my muscles, even down to a microscopic level, brings me peace and understanding. It helps me know what to expect. For me, LGMD is a mental battle as much as it is physical. It affects my ability to have friends, to relate to people, to have financial security. It affects everything.
It also puts me at an interesting crossroads. I could have continued to further my professional chemistry career, but due to increasing weakness, I needed to shift to part-time work on my own terms. This has proven to be enriching in an entirely new way without compromising my physical health. As I rely more on my wheelchair, I've had to learn to adapt my life even more. Right now, the biggest thing is making what I have count.
In that respect, one of my current jobs is pretty perfect. I work part-time at a county park, selling passes and giving information to guests. The best part is that I get an hour or more to enjoy the park on my own. I can relax, explore the trails, and enjoy being in nature. It's one of the only places in my life where I feel in control and independent.
I use a standing motorized scooter to get around most public places, including the park where I work. Before I go anywhere that requires my scooter or chair, I do my research: How far away is the parking lot? If it's a trail, I look at elevation maps. If it's a business, I look at their accessibility rules online to make sure my visit can be accommodated.
My wife helps immensely. She loads my scooter into the car, helps me shower, get dressed—more than her fair share. I also made a new friend recently, a military veteran who was injured in combat. We have similar struggles and can validate each other's feelings.
Talking to people about what I've experienced is why I find it fulfilling to advocate and engage with the LGMD community. I spent so long not knowing what condition I had, I never knew where I belonged. My diagnosis opened a door for me. Suddenly I had relevant information and life experience and insights to offer other people. There's something empowering about having someone tell you: 'You're correct. There's a reason that you're feeling this way.'"
---
John stays busy—and cozy—with his three dogs, working remotely as a scientific correspondent for The Speak Foundation, a nonprofit organization focused on LGMD. He manages its social media accounts, initiates outreach, and interviews patients and clinicians for articles he's writing.