Image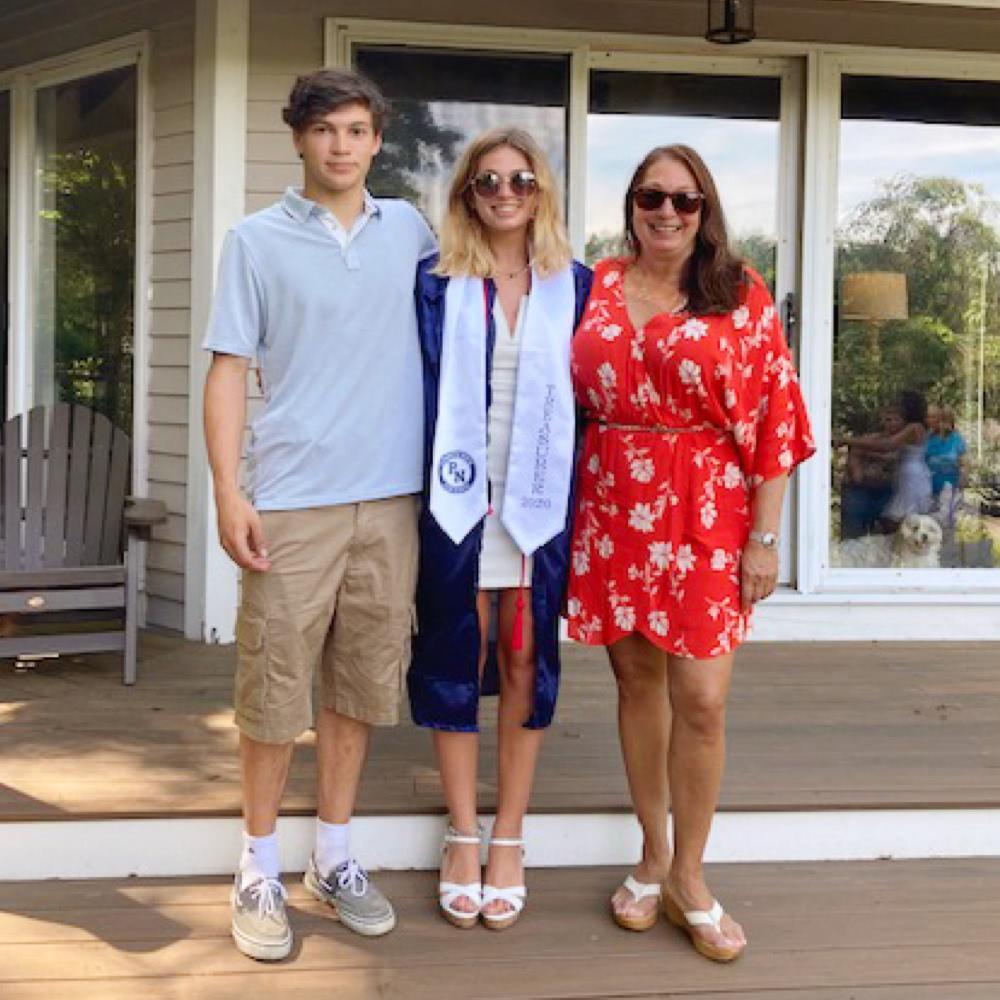 Diagnosed with LGMD, a close-knit brother and sister navigate their next steps
Born 16 months apart, Alex (20) and Richie (18) were active kids who loved ice skating and baseball. But after their diagnoses of limb-girdle muscular dystrophy (LGMD), they needed to make some adjustments. With the help of Stacey, their mom, they discuss their journey so far.
---
Alex: I started showing symptoms earlier than Richie did. At the end of sixth grade, I realized I was in more pain than everybody else. I was like, 'Does everybody feel like this, or is it just me?'
Richie: We would play games with other kids, and I would get hurt—just normal stuff—but Alex would feel pain just by sitting down.
Alex: One day I was playing hockey, and all of a sudden I couldn't breathe. It felt as if there was a hole in my shoulder and my back.
Stacey: We took her to the doctor, who told us it was growing pains. But then it happened again, and so I demanded the doctors do blood work. When it turned out her CK [creatine kinase] levels were very high, we started the process of finding specialists.
Alex: They were trying to figure out what was going on with me. I saw a rheumatologist, a neurologist, got tested for Lyme disease—it was a process of elimination. Eventually they diagnosed me with metabolic muscle myopathy and concluded that participating in sports was dangerous for my body.
Richie: Meanwhile, the same things started happening to me. I stopped playing baseball, and at hockey tryouts the summer before sixth grade, I cramped up so bad I had to go to the hospital. By that time we knew that something was going on with Alex's genes, so they checked my CK, too, and it was even higher than Alex's. I was given the same initial diagnosis.
Stacey: Then Richie's leg gave out during a hockey game, and we took both kids back to the hospital. Because of what they were experiencing and the fact that they both had similar issues, our doctor recommended we connect to a muscular dystrophy team he was working with to do additional genetic testing, to see if Alex and Richie had a form of it. Of course we said yes.
Alex: Before they found out it was LGMD, we did DNA testing of the whole family, and Richie and I did EMG tests to look at our nerves. It wasn't until sophomore year of high school when they actually diagnosed me with limb-girdle. I was 14.
Richie: I was 12.
Stacey: When they received their diagnoses, the kids were so upset. As a parent, you feel guilty because LGMD2D is a genetic condition. I felt responsible in a way. I also felt guilty because we had encouraged them to be so involved in sports, and now that was being taken away from them. Still, how could we have known?
Alex: Since then, I've been learning to manage it. I learned about holistic health and more about my body. Some days I feel good, but other days I need to sit down more. I've found ways to help myself—focus on my nutrition, go for walks. I keep my protein up and drink lots of water. I try to stay active, although simple things can make me tired. When I go dancing, my legs get weak and my shoulders and back muscles start to hurt. Keeping a normal posture is difficult.
Richie: Day-to-day for me has changed, too, although not as much as for Alex. I don't play baseball or hockey, but I've found things I can do, such as fishing and hunting. When it's hot out, I drink water, take breaks, and stay out of the sun.
Stacey: Their father and I have tried to help them find activities they're better suited for. Alex does a lot of yoga, and Richie has started playing golf. They don't get tied up in the normal minutia of people their age; they have bigger things to think about. Lately we've been talking about starting a nonprofit for their limb-girdle subtype. It could be something Alex and Richie can run in the future.
Alex: Living with this disease has helped Richie and me understand that everyone has something to contribute. When we were in the hospital, we were so scared because of what doctors were telling us. But over time we've come to realize that we are actually blessed. As a family, we're lucky to be in a position to not only create awareness about LGMD, but also to give back to others who are living with it. Some days are difficult. But we're learning to adjust.
---
Richie is in college, studying cannabis chemistry; Alex received her health coaching certification and is going to school for holistic health entrepreneurship. Stacey serves on the board of her local YMCA, which has shown interest in supporting the family's interest in creating an LGMD nonprofit.